Victor Vilaplana: of counsel at Foley & Lardner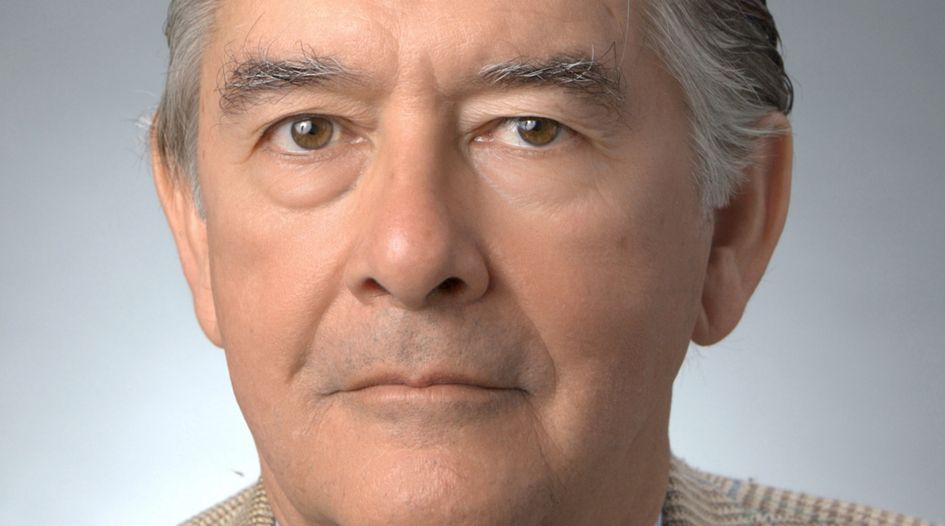 What led you to focus on cross-border restructuring and insolvency?
I had worked in the US State Department early in my legal career and had the privilege of working for Professor Stefan Riesenfeld at the University of California on early efforts to coordinate cross-border insolvencies. Then, moving to San Diego and because of my Hispanic background, I naturally became involved in cross-border cases in Southern California primarily involving Mexico, Canada, and Japan.
What is the most satisfying aspect of the practice?
Being part of a team that "rescues" an enterprise – providing for its re-emergence as a viable business with employees, products and profits.
What has been the highlight of your career to date?
I don't think I've yet reached what I hope will be the highlight of my career.
What was the most memorable case or project you've ever worked on and why?
Probably working on the reorganisation of a large hotel chain, Royal Inns of America. This involved multiple entities, across many states in the US and also Mexico.
Where is the most interesting place your work has taken you?
India.
What has been the greatest challenge you've faced in your career so far?
Convincing my partners that cross-border practice is a very real opportunity – much less of an issue now.
If you could go back in time and give one piece of advice to yourself when you were starting out, what would it be?
Join one good firm and stay there.
What do you predict will be the hottest topics in cross-border insolvency and restructuring in the next five years?
Reorganisation of corporate groups.
How are things different in cross-border restructuring and insolvency now to when you started practising?
Chapter 15 of the US Bankruptcy Code (and the UNCITRAL Model Law as adopted in the various countries) has made an immense difference.
Can you identify some "crisis" points in the history of cross-border insolvency and restructuring that have had a significant impact on how things are done? How have they changed things? I think [the bankruptcy of German computer memory manufacturer] Qimonda and how you deal with intellectual property on cross-border bankruptcies was and remains a very serious issue.
If you could introduce one piece of international legislation, soft law or a certain process to help facilitate cross-border restructurings and insolvencies, what would it be and why?
Anything that facilitates the enforcement of judgments, but also curtails exorbitant personal jurisdiction especially by US courts would be helpful.
Are there any parts of the insolvency and restructuring law in your jurisdiction that tend to catch cross-border practitioners out? (Or, are there any little-known parts that could be helpful to them?)
The impact (automatic stay for example) of a foreign main proceeding.
If you had not been a lawyer, what career would you have liked to pursue?
Tennis player.
Tell us something about yourself that most people wouldn't know.
I work in San Diego but live most of the time in Tijuana, Mexico.
If you could have dinner and conversation with anybody – in history, or alive today – who would it be and why?
My father – wished I knew him better.