Robin Dicker QC 1961-2021: "a most delightful man"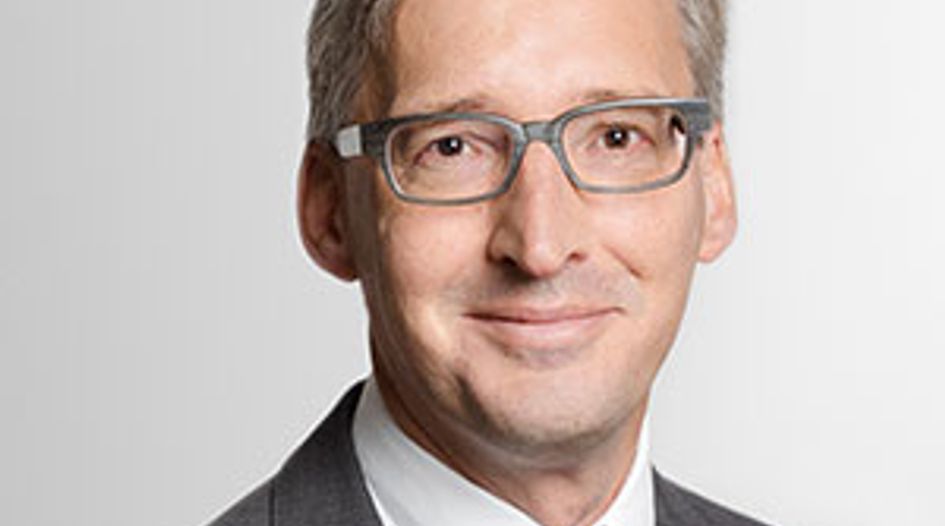 Robin Dicker QC, a leading light of the English bar who worked on almost all the UK's major corporate restructurings of the last three decades, has died after a short illness.
South Square, his professional home of some 35 years, announced his untimely passing on 15 November, describing him as a "calm, kind, carefully-spoken, dry-humoured, brilliant man".
"This loss is, and will continue to be, keenly felt by us all," said South Square. "We will remember him with enormous admiration, affection and gratitude."
Named by Who's Who Legal as a thought leader and a global leader in the field of insolvency law, Dicker also specialised in companies, banking and financial services law, and civil fraud.
He appeared at all levels of the English court system, including in the Supreme Court on the Lehman Brothers and Nortel Networks cases, as well as in major offshore cases. He took silk in 2000 and also sat as a deputy judge in the English High Court for the last five years.
Freshfields Bruckhaus Deringer partner Neil Golding tells GRR he first worked with Dicker in 1991 on a case relating to collapsed British media business Maxwell Communication – and consistently instructed him from then on.
"The reason he was my first choice for all those years was that, in my humble opinion, he was consistently the best restructuring counsel around (and that was in a pretty talented field)," says Golding. "A combination of brains, advocacy skills, hard work, calm under pressure and all-round niceness is hard to beat."
"He was the best of us"
Mark Phillips QC, who joined South Square's predecessor 3 Paper Buildings about six months before Dicker in 1986, says the two spoke about how they were looking forward to leading South Square into the future before Dicker became ill during the summer.
"He was the best of us, without a shadow of a doubt," says Phillips. "He was the best of us legally and was always a lovely human being."
Phillips tells GRR the best example of Dicker's nature was illustrated when they were on opposing sides in the mammoth litigation stemming from the collapse of Luxembourg-registered Bank of Credit and Commerce International (BCCI) in 1991.
"We had a hard-fought case for 15 years and there was never once a cross word exchanged between us," says Phillips. "And that's a measure of Robin because anyone who knows me will tell you that avoiding a cross word with me over that length of time in heavy litigation is quite an achievement."
Dicker was providing counsel to BCCI's liquidators while Phillips acted for the Bank of England. "To me, the fact everyone who acted on the Bank of England side had the greatest respect for Robin and never once fell out with him, that is pretty significant," he says.
Phillips tells GRR that he will remember Dicker's sense of humour and his colourful way with words.
In one of his last cases, Dicker acted for landlords of gym chain Virgin Active in relation to a contested restructuring plan. At the first day of the sanction hearing he set out the position of the landlords, who he said had been excluded from restructuring negotiations, with the line: "if you are not sitting at the table, that is because you are lunch." Mr Justice Snowden later picked up on the line in his much-anticipated judgment in May. "It was typical Robin," says Phillips.
South Square's Georgina Peters, who was led by Dicker in the Virgin Active case, says that, to a junior, he was the ideal leader and exemplar. "On an intellectual level, it was thrilling to work with him; and his commitment to excellence and exacting standards, whatever the task, were uniquely inspiring," she says.
"When I arrived in Chambers, Robin already held mythical status; and his brilliance is a matter of record," Peters tells GRR. "But what I will remember most especially, was his personal kindness to me. After each stage of a case, however busy, he always took the time to write me a thoughtful email."
"His immeasurable skill never prevented him from ensuring that his juniors felt valued, and he was much beloved by his juniors for it. I will forever remember Robin's thoughtfulness," she adds.
In another case a few years ago, Golding says Dicker was cross-examining someone implicated in a fraud when he skilfully got them to admit they had lied, with the qualification that it was only a white lie.
"Robin then proceeded to get him to admit further lies, and after each example he asked the guy to colour code his dishonesty – white, black, grey, what? Case over!" remembers Golding.
He says he worked with Dicker on a whole series of cases until as recently as this summer, including a couple in Bermuda and the Cayman Islands that involved regular travel to those jurisdictions. "He was always fun to hang out with when we were not working and we had many very jolly dinners in those jurisdictions," says Golding.
"I passed on the news of his death to a friend of mine who worked with Robin when he was practicing in Bermuda and who now sits in the Court of Appeal," adds Golding. "His response – 'he was a most delightful man and a tremendously persuasive advocate'. That rather sums it up."
A meteoric rise
After attending Tonbridge boarding school in Kent, Dicker studied jurisprudence at the University of Oxford, where he also earned his Bachelor of Civil Law degree. "He was super smart, he did brilliantly," says Phillips.
He completed a pupillage at Brick Court Chambers but was not taken on, and joined 3 Paper Buildings, which housed many of future stars of the insolvency bar, including a young silk Michael Crystal QC, and then-junior Gabriel Moss.
Crystal and the late Moss were among 12 members that moved to South Square, including four young juniors: Dicker and Phillips, as well as Robin Knowles and William Trower, who both now sit as High Court judges.
"Robin joined us in 1986, from which time he has been a central and valued member of Chambers," said South Square. "His rise to the top of the profession was meteoric."
"Having arrived at the very pinnacle, he stayed there with seeming Olympian ease for decades, his calm and assured presence masking his enormous industry and dedication," the set added.
"We were the hot, up-and-coming, yuppy lawyers in the mid to later 1980s," says Phillips. Then, when cross-border insolvency work took off with the recession of the 1990s, the pair worked on the huge BCCI and Maxwell cases.
Since that time, Dicker took instructions in most of the high-profile restructurings playing out in the English courts, as well as further afield – he was admitted to the bars of Bermuda, the British Virgin Islands, the Cayman Islands and Hong Kong for specific cases.
He acted for creditors of Lehman Brothers International (Europe) during the company's scheme proceedings, which eventually saw Mr Justice Hildyard sanction a restructuring to bring a decade of litigation to an end in June 2018. Dicker also provided counsel to certain foreign currency creditors of the bank in the UK Supreme Court.
He also led in the Supreme Court in a landmark appeal in 2013 concerning Lehman Brothers and Nortel Networks companies, which dealt with the interrelationship of statutory schemes relating to the protection of employees' pensions and corporate insolvency.
In other cases stemming from the global financial crisis he provided counsel in the collapse of Icelandic bank Kaupthing, British bank Northern Rock and New York-headquartered investment bank Bear Stearns.
After the BCCI and Maxwell cases, Dicker worked on other historic insolvency matters that shaped the practice for years to come – including the 2001 restructuring of vehicle product manufacturer Federal Mogul, which was the first to see Chapter 11 proceedings filed in the US with a complementary administration process in England.
A couple of years later he had a hand in the £3.5 billion (US$5.6 billion) restructuring of UK internet provider Telewest Communications. Mr Justice David Richards' judgment sanctioning its scheme in 2004 is still regularly cited when it comes to the composition of classes.
Elsewhere, Dicker appeared in the Supreme Court in the precedent-setting case of Rubin v Eurofinance, where liquidators sought to enforce an avoidance order in England that had been made by a US bankruptcy court. The UK's top court found a judgment directed towards a specific person cannot be enforced if that person has not submitted to the jurisdiction of the court making the order.
Among his notable offshore assignments, Dicker worked on the fallout from Bernie Madoff's notorious Ponzi scheme, in a 2013 case in the Cayman Islands concerning cross-border recognition and enforcement.
"Over the last 35 years, Robin's contribution to the law he loved so much, especially restructuring and insolvency law as well as to financial law more generally, to the everyday life and standing of South Square, and to the lives and progress of others, has been truly inspirational," the set said. "We are immensely grateful for all that he did."
Outside of the court room, Dicker sat on the advisory board for Oxford University's master's in law and finance program; and was an appointed expert on the Panel of Recognised International Market Experts in Finance (PRIME Finance), which was established in The Hague in 2012 to assist judicial systems in the resolution of disputes concerning complex financial products.
He was also a keen sailor and kept yachts in Cornwall, where he had a home.
"He was a very quirky and cool individual," says Phillips, noting that when they both started to make money, they went into the marketplace in 1995 and spent about the same amount on a car.
"I bought a brand spanking new Ferrari, which of course plummeted in value, but Robin bought an Aston Martin DB5, which he lovingly restored," explains Phillips. "Whereas my Ferrari lost money, his Aston went up in value by about ten times!"
But Phillips says he had the last laugh many years later when he got married in 2011, and Dicker arrived in his Aston Martin – only to be followed by an AA car because he had broken down.
Dicker is survived by his wife Lindsay and their son Jacob.