Natasha Labovitz: partner at Debevoise & Plimpton in New York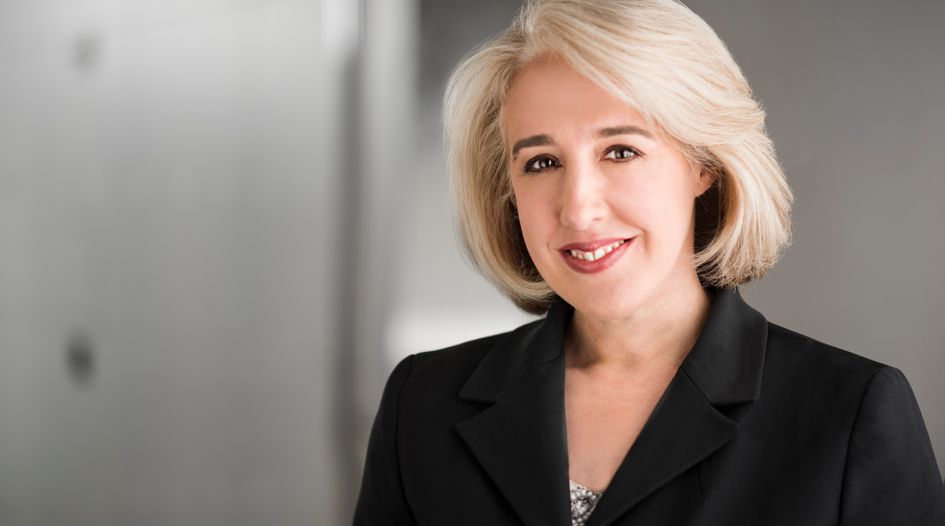 What led you to focus on cross-border restructuring and insolvency?
As businesses continue to increase their international operations, so much so in fact that even US business restructurings have significant international components, it has become a necessity for restructuring professionals to be able to navigate international markets and foreign insolvency laws in order to achieve successful cross-border solutions for our clients.
What is the most satisfying aspect of the practice?
Restructuring is an inherently creative area of the law. Every business faces unique legal and operational challenges that do not lend themselves to one-size-fits-all solutions, which creates a lot of room for innovative lawyering that can really make a difference in terms of maximizing value. Business restructurings within a cross-border environment impose an additional layer of complexity given foreign laws, customs and backgrounds that require an interdisciplinary approach to tailored, practical solutions. Coming up with innovative solutions for our clients is both motivating and extremely satisfying to me as a restructuring lawyer.
What was the most memorable case or project you've ever worked on and why?
The most memorable case that comes to mind is a unique cross-border debt recovery where I represented certain Saudi bank creditors of The Singer Company, the sewing machine manufacturer. The foreign legal and business components of this case made it particularly interesting and challenging. We ultimately utilised a legal theory combining Turkish law and Islamic sharia with established US Chapter 11 principles, in order to achieve a full recovery, including interest and expenses, of the unsecured debt for our clients.
Where is the most interesting place your work has taken you?
While my work has taken me to all sorts of interesting places around the world, I have also learned the hard way that international travel is not always as glamorous as it seems. Oddly, I think my most memorable travel experience was being holed up for a few days in a modest chain hotel on the outskirts of Brussels where I was having day-time meetings with one set of clients, while I was spending my nights on the phone dialled into meetings taking place in Los Angeles on behalf of a Saudi client owed debt by a New York-based business with extensive Asian operations. It's no exaggeration to say that our team's activities that week spanned the globe. In what felt like an endless string of days - fuelled by our Belgian hosts' strong coffee, amazing chocolate and delicious beer – our team developed a unique and ground-breaking strategy for an out-of-court restructuring for our Belgian client at the same time that we got the US deal buttoned up using a sharia-compliant financing strategy. In the end, while the location was anything but glamorous (and the accommodations were perhaps even less so!) the people we worked with and the fertile combination of different approaches and legal systems made that week the most interesting and internationally-focused of my career.
What has been the greatest challenge you've faced in your career so far?
Combining motherhood with a legal career has been challenging, particularly when balancing a demanding schedule that often involves a good deal of international travel. Shortly after having my first child (I have two boys), I found myself restructuring a company based in the UK, and I ended up traveling to London 12 times during the first six months of my son's life. That was not easy, but it has the positive side benefit that I have now raised two children who are intrepid travelers, and I have been able to provide them with incredible opportunities to explore the globe and experience new places and cultures – and for that, I feel very fortunate.
If you could go back in time and give one piece of advice to yourself when you were starting out, what would it be?
I'm often asked this question and by far the most valuable piece of advice I would give to myself is to remember that everyone you meet – clients, opposing counsel, industry professionals, even opponents – is a potential member of your professional network. I wish I had fully appreciated the importance of establishing and maintaining connections starting from the very beginning of my career. It has become increasingly important to seize opportunities to make these connections because one's adversary today may be one's client tomorrow – and that's particularly true of the restructuring world.
What do you predict will be the hottest topics in cross-border insolvency and restructuring in the next five years?
It will be interesting to watch the application of international and cross-border treaties and legislation work their way through the courts and into practice. For one, we are still seeing a fair level of uncertainty surrounding foreign insolvency proceedings despite the increasingly widespread adoption of UNICITRAL's Model Law on Cross-Border Insolvency. Another such example, the Cape Town Convention, which applies to the financing of mobile equipment including aircrafts and helicopters, establishes certain international guidelines and provides for various legal remedies for creditors in the event of a default, including terminating the agreement and taking possession of the equipment. Accordingly, for Chapter 11 cases where section 1110 of the Bankruptcy Code is inapplicable (for example, because the debtor is not a US certified air carrier), it is unclear if a bankruptcy court would allow creditors to pursue their rights under the Cape Town Convention if it contravenes a debtor's rights under the Bankruptcy Code, including the automatic stay and section 365 of the Bankruptcy Code, permitting a debtor to decide whether to assume or reject a lease up until plan confirmation. To date, there doesn't appear to be any cases that discuss the potential conflicts between this international treaty and section 1110 of the Code.
Another upcoming issue will be the revised definition of centre of main interest (COMI) by the EU and the ongoing issues related to the process of determining the home jurisdiction of an international company.
With respect to particular foreign markets, I think that Brazil will continue to be an area of focus and it will be interesting to see the balance between out-of-court and in-court restructurings as it relates to Brazilian companies. Also, as we continue to see the Chinese economy slow, we are likely to see an uptick in restructurings of certain Chinese entities in the coming years. Finally, given the current global economic conditions, I believe that sovereign debt restructurings will continue to be a hot topic into 2016 and beyond.
How are things different in cross-border restructuring and insolvency now to when you started practising?
One major development has been an increased effort at addressing multinational insolvency by treaty or legislation. We have seen this through UNCITRAL's Model Law and the Cape Town Convention, among other attempts at international solutions. In effect, these add an overlay to every cross-border workout and insolvency situation, which we will all need to navigate. What hasn't changed, however, is that the best solution in almost any distressed context (cross-border or otherwise) is a negotiated, out-of-court solution because it avoids excess administrative costs, delays, litigation risks and other related damage to the business. The fundamental goal of a restructuring – to accomplish a fix – really hasn't changed since I started practicing.
If you had not been a lawyer, what career would you have liked to pursue?
At this point in my career it's hard to imagine doing anything else, but I continue to be intrigued and impressed by the work of operational turnaround professionals alongside our legal restructuring efforts.
Tell us something about yourself that most people wouldn't know.
Many of my colleagues in the restructuring world already know this about me, but I am an avid cyclist. This past fall, I had a wonderful opportunity to complete a lengthy bike trip through the Italian countryside, which was a great way to recharge, explore a beautiful place in a unique way, and reflect on a busy but rewarding year while looking forward to the year ahead.