Mike Jervis 1962 - 2023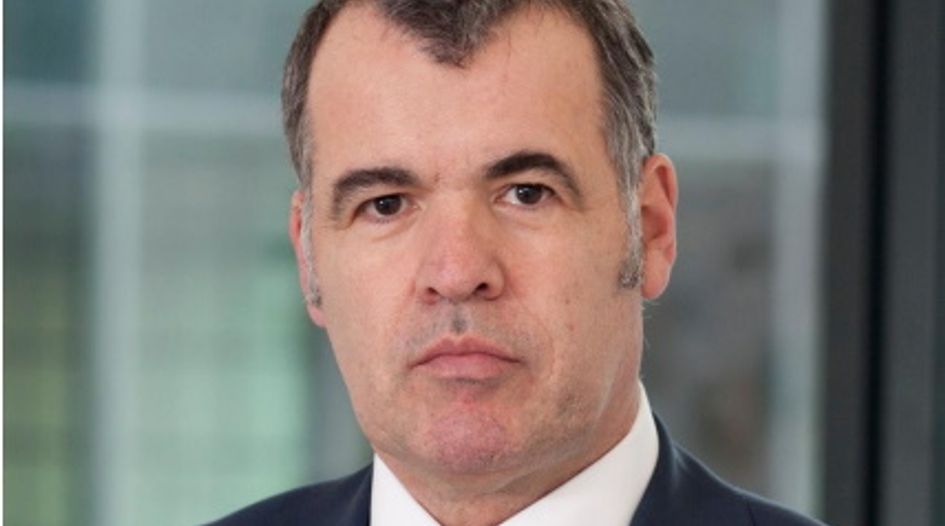 PWC partner Mike Jervis, one of the original Lehman Brothers administrators in the UK and special manager of the collapsed public services contractor Carillion, died on 4 January after a long illness.
Announced by his PwC colleagues Steve Russell and David Kelly on LinkedIn at the end of last week, Jervis' death prompted an outpouring of grief on the social media site.
Kelly, PwC's UK head of insolvency, who worked alongside Jervis as co-special manager to Carillion, described him as "passionate about the profession and our firm" and said he would be "sorely missed on a personal and professional level".
The head of business restructuring services at PwC, Russell, said Jervis had "achieved so much over a long and storied career in restructuring and insolvency and was a stalwart of the profession".
He was "a leading authority on the technical aspects of restructuring regulation", as well as an expert on directors' duties and distressed financial services companies, Russell said. "Driven, committed and a warm and supportive individual, I and many colleagues at PwC will miss him."
Jervis was a licensed insolvency practitioner with more than 30 years' experience on some of the best-known international insolvency matters that touched the UK and beyond. He had a particular focus on financial services, regularly undertaking advisory work for UK financial services regulators and banks on potential resolution scenarios.
As one of Lehman's original English administrators, Jervis oversaw the sale of the bank's prime brokerage and equities business to Japan's Nomura.
He also acted as lead receiver to a Lehman-created special purpose vehicle that dealt with commercial mortgage-backed securities (CMBS), Excalibur Funding, which had liabilities worth over €2.5 billion. Excalibur's assets were sold to the Lone Star private equity group in 2012 through a pre-packaged administrative receivership, marking one of the largest ever transactions in the distressed CMBS market.
The administrations of Lehman's UK businesses led to a surplus that permitted the payment of all third-party creditors in full, plus statutory interest.
As special manager of Carillion from the time it entered compulsory liquidation in 2018, Jervis helped the group's liquidator, the UK's official receiver, and led a team that had to ensure the continuity of billions of pounds in public contracts in the defence, healthcare, transport, emergency services and aviation sectors. The team managed to successfully restructure and assign 14 public-private partnership projects for hospitals, fire stations and university accommodation – all the while reporting back to the UK government, which was heavily criticised for continuing to award billions of pounds worth of contracts to Carillion even after it issued profit warnings.
Jervis also served as a provisional and then official liquidator for the UAE private equity firm Abraaj, which entered insolvency proceedings in the Cayman islands in 2018 amid accusations of fraud at one of its healthcare funds. Before that, he was a court-appointed officer for the infamous energy group Enron and Italian dairy producer Parmalat.
He also led the disposal of computer game retailer Game's business out of administration in 2012, allowing it to embark on a successful IPO, and advised pension interests in the long-running, multi-jurisdictional and contentious insolvency of Canadian telecoms group Nortel, for more than 10 years.
More recently, Jervis provided expert evidence as financial adviser to an ad hoc group of landlords that contested a restructuring plan pursued by gym chain Virgin Active. The restructuring plan was eventually sanctioned in May 2021, with Virgin securing only the second-ever cross-class cramdown under the Part 26A legislation introduced the year before.
Leaving Oxford University with a Masters in Classics and Classical Languages, Literature and Linguistics in 1984, Jervis began his career in financial services advisory at PwC legacy firm Price Waterhouse that same year.
He departed for Grant Thornton in 1996, where he spent a six-year stint as partner, returning to PwC's restructuring and insolvency department in November 2002, where he remained for the next two decades.
He was a board member of the International Insolvency Institute (III) and vice chair of the Institute of Chartered Accountants in England and Wales' (ICAEW) insolvency licensing committee.
Many prominent names in the restructuring and insolvency field, as well as several past clients, have left their condolences to Jervis on LinkedIn.
Scott Barnes, former CEO and board chairman at Grant Thornton, said he recruited Jervis for Grant Thornton from PwC in 1996: "I was sad to lose him when he went back to PwC," he said, revealing the pair used to see each other regularly in Oxford afterwards, where they both ended up buying houses. "This is very sad news… He was a really nice guy as well as being a top professional. When you hear news like this it emphasizes the phrase 'Carpe Diem'."
Janet Dawson, formerly group HR director at Carillion in Wolverhampton and now a non-executive director for a Derbyshire NHS trust, said that Jervis "combined his professionalism with compassion and humanity towards the Carillion team" when he took on the role of special manager "under very trying circumstances".
"We didn't want the company to fail but couldn't have asked for better people to work with in those circumstances than the PwC team led by Mike and David Kelly," she added.
Quantuma partner Andrew Hosking said Jervis was someone he "respected a great deal". "Hope you wear your Everton shirt as you look down on your family," he noted, referencing the Liverpool-based football team that Jervis avidly supported. 
Tom Lloyd-Jones, deputy head of corporate banking for the South West of the UK at HSBC similarly said he has "very fond memories" of watching Everton games with Jervis, adding that he was "very kind to me at an early stage of my career, when he didn't have to be."
"So terribly sad to hear this news. Mike was a real gentleman and lovely to work with," said Amy Jacks, co-leader of Mayer Brown's UK and European restructuring and insolvency team.
Fellow co-leader at Mayer Brown, Michael Fiddy, described Jervis as an "outstanding professional" who was "[a]lways smart and charming".
"Mike was my mentor both during my time at GT and PwC and I have such fond memories of working with him on so many cases," said David Bennett, now a managing director at Grant Thornton in the British Virgin Islands. "Technically excellent, driven, commercial – he had all the attributes to be great at his job, a great leader, a fantastic mentor. Often in difficult work situations I still ask, 'what would Mike do?' A massive loss," he added.
"Mike had a huge impact on my career," noted Paul Williams, managing director in Kroll's UK restructuring advisory team. "He was a fabulous mentor and an inspiration and someone I will forever be grateful to for his support and guidance."
Gareth Shaw, an associate director at Interpath in Birmingham, who worked with Jervis at PwC early in his career, including on the GAME case, said Jervis was "a top operator and great person". He recalled he had a great sense of humour, "which was needed at times on GAME".
"I've known Mike throughout my career," said Howard Morris, head of restructuring at Morrison & Foerster. "He was modest about his abilities and knowledge and had a natural charm that made his company always welcome."
"We will not forget how supportive he always was of the younger generation that learned so much from him," Ashurst partner Olga Galazoula said. "The restructuring world will miss his contribution."
Echoing Galazoula, Tina Lockwood, now a partner at Simmons & Simmons, said she had "happy memories as a junior lawyer having to take docs to [Jervis] to sign on Lehman and getting side-tracked with lots of good chat!"
"He was so personable and professional. A real loss to all who knew him and had the pleasure to work with him," she said.
Jervis leaves behind his wife Hannah and four sons – Tom, Matthew, Christopher and Charlie –  as well as two beloved terrier dogs, Timmy and Stanley.
Commenting on Russell's LinkedIn post, his son Tom, an investment manager at private equity firm LDC, said it had been moving to hear about the time his father had invested in coaching, mentoring and supporting the people around him.
"Whilst as a family we are absolutely devastated, it's clear he left a great legacy, which we are so proud of," Tom said. "He absolutely loved what he did, not least because of all the great people he worked alongside."