Lisa Schweitzer: partner at Cleary Gottlieb Steen & Hamilton in New York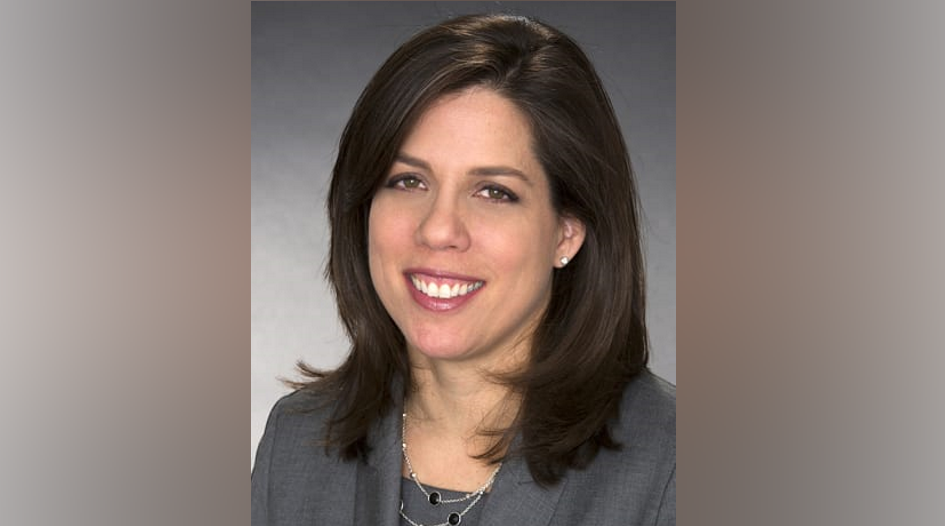 What led you to focus on cross-border restructuring and insolvency?
I have been fortunate that since the start of my career I have worked on a broad mix of cross-border restructurings in the US, Europe, Asia and Latin America, as well as other cross-border debt-enforcement litigation and other sales and corporate transactions. I was drawn to this practice by the diversity of matters on your desk at any given time, and the mix of corporate transactional advice and litigation. I also enjoy the unique challenges presented by each assignment, where you have to account for and harmonise the various local insolvency regimes and creditor expectations while striving for an overall solution that enables the company to reorganize.
What is the most satisfying aspect of the practice?
In addition to the intellectual challenge of the practice, I enjoy that this work gives me the opportunity to regularly interact with practitioners in other jurisdictions and to learn about the differences in insolvency regimes and the manner in which business is conducted in different countries.
What has been the highlight of your career to date?
I am fortunate to have been able to work on a variety of interesting projects over the course of my career. That said, it has been particularly exciting to work on a few high-profile bankruptcy M&A transactions over the course of the last several years. I represented Barclays in its purchase of Lehman Brothers' broker dealer business, whose sale was negotiated and approved by the court in the course of one week, and I led the auction of Nortel's $4.5 billion sale of its patent portfolio, the largest patent sale ever closed either in or outside of a bankruptcy proceeding. Both cases presented novel issues, and I had the good fortune to be able to work with my colleagues in different practice areas and across offices to develop innovative strategies for our client to successfully complete the transactions.
What was the most memorable case or project you've ever worked on and why?
In addition to the bankruptcy sales discussed above, I greatly enjoyed working on the global restructuring of Daewoo, and later SK Global. In both assignments, the Korean headquartered companies had various debt held locally and internationally, with guaranties given by subsidiaries based around the globe. We were able to successfully complete these restructurings by modeling the type of recoveries that creditors would receive if the companies were to file local insolvency proceedings. During the course of the project, I was tasked with learning about the local insolvency regimes of various countries in Europe and Asia, which varied greatly in their treatment of financial creditors. These projects gave me training early in my career to be attuned to the nuances of cross-border insolvency work, and the way that competing local interests can be balanced and reconciled in a larger restructuring process for the benefit of all creditors.
If you could go back in time and give one piece of advice to yourself when you were starting out, what would it be?
I think it is helpful for young lawyers to know that your legal education gives you a solid background in basic legal principles and the state of the law as it exists at that time, but that the law naturally develops over time in reaction to changes in the economy and based on the types of issues that parties bring to the courts to resolve. Successful lawyers have both a strong understanding of existing legal precedents and a creative vision of how the law can be used in new and innovative ways to serve their clients' interests.
What do you predict will be the hottest topics in cross-border insolvency and restructuring in the next five years?
It is now commonplace that companies own assets and have subsidiaries in other countries, and because they take advantage of the international capital markets that they have financial creditors around the globe. Restructuring professionals have developed creative and effective techniques to restructure the debt of these companies on a consensual basis, such as through the use of pre-packaged Chapter 11 bankruptcy plans in the US or UK schemes of arrangement for UK law governed debt. Where sufficient consensus cannot be reached, courts and professionals still are working through the extent to which a single forum can be used to restructure the company's debt, and the extent to which the company or its administrators and liquidators have the ability to strategically choose the court that will oversee the restructuring. I expect that over the next five years, we will continue to see parties develop and test new approaches to effectuating cross-border restructurings through the use of a single main forum and, as a result, courts will provide rulings in contested cases that will help further guide professionals.
How are things different in cross-border restructuring and insolvency now to when you started practising?
With the globalisation of companies and the financial markets, investors and creditors have become quite sophisticated about different countries' insolvency laws and often are much more active in a company's restructuring process than they might have been in prior decades. This generally is a positive development, in that it enables companies to engage with their creditors prior to an insolvency filing and in many cases to reach agreements that can avoid the need for a formal filing. However, creditors will hold a company accountable to being able to defend the legal and economic basis for any restructuring plan it offers its creditors so that they can assess the relative value of a consensual or less structured insolvency process as it relates to their own interests.
Are there any parts of the insolvency and restructuring law in your jurisdiction that tend to catch cross-border practitioners out? (Or, are there any little-known parts that could be helpful to them?)
Given the robust history of US bankruptcy law, I find that most practitioners have general familiarity with the contours of the law and the basic principles that guide restructurings in the US courts. Foreign clients and some foreign practitioners are occasionally surprised at the broad flexibility afforded by the US Bankruptcy Code, where companies do not need to be insolvent in order to seek protection (as long as they face financial distress) and companies can seek protection under the Bankruptcy Code if they have property or assets located in the US, whether or not they are US companies. These aspects of US law make our courts a vibrant forum for successfully restructuring international corporate groups and foreign companies who have US law-governed debt and do not have significant non-US obligations that need to be restructured.
If you had not been a lawyer, what career would you have liked to pursue?
I have an undergraduate degree in psychology and economics and have always had an interest in the field of behavioral economics. If I had not become a restructuring lawyer, I likely would have pursued a career in management consulting or taken a research job in economics. Fortunately, by working in the restructuring space, I am able to use learning from these areas as well since every successful restructuring accounts for the parties' personal expectations and interests as well as the financial aspects of the case.
Tell us something about yourself that most people wouldn't know.
I am an avid sports fan. I grew up watching New York Giants football with my father and competitive tennis with my mother, and regularly enjoy attending live games and matches with friends and family. More recently, my sons have become serious baseball fans, and we enjoyed rooting for the New York Mets in their exciting pennant run last year.