Jürg Frick: partner at Homburger in Zurich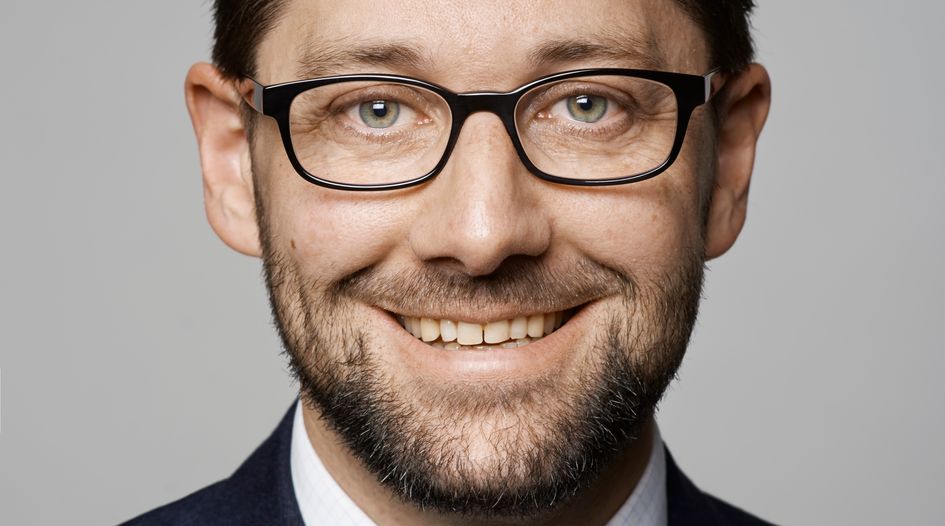 What led you to focus on cross-border restructuring and insolvency?
I started my legal careers as – and I still am up until today – a banking and finance attorney. Getting involved in cross-border restructuring and insolvency matters, however, came very naturally by continuing to serve the changing needs of my clients, who were facing financial distress.

What is the most satisfying aspect of the practice?

Realising that one can actually help. It is satisfying to lead a client through a restructuring phase and see the client start prospering again.

What has been the highlight of your career to date?

In the insolvency arena it was reaching a very favourable settlement for a Swiss bank in the Lehman insolvency.

What was the most memorable case or project you've ever worked on and why?

The most memorable cases were the numerous Lehman matters we were involved in, which all started on 15 September 2008. It was particularly memorable since the Swiss bankruptcy administrator obstinately advanced the bankruptcy proceedings in Switzerland pursuant to the letter of the law, therefore we had to file claims in the bankruptcy proceeding of Lehman Brothers Finance AG in Switzerland on 23 December 2008. This was notably long before administrators in other jurisdictions such as England or The Netherlands even started thinking about a possible cross-border insolvency protocol.

Where is the most interesting place your work has taken you?

I had the privilege to travel to a number of fantastic places, however, the most interesting place for me continues to be London.

What has been the greatest challenge you've faced in your career so far?

Legally, it was convincing bankruptcy administrators that cross-affiliate netting provisions are in fact enforceable under Swiss law, including in insolvency proceedings.

What do you predict will be the hottest topics in cross-border insolvency and restructuring in the next five years?

Bail-in recognition, when it will be tested for the first time.

How are things different in cross-border restructuring and insolvency now to when you started practising?

Operations, functions, services and responsibilities within a group of companies were easier to determine, separate and allocate, which is key when it comes to insolvency proceedings. Nowadays, in our global and sometimes even virtual economy the inner life of a group of companies has become much more intertwined.

Can you identify some "crisis" points in the history of cross-border insolvency and restructuring that have had a significant impact on how things are done?

The fact that the Swiss National Bank had to bail-out UBS in October 2008 marked a low-point, not only in the Swiss history of restructurings, but also in terms of self-confidence of the Swiss economy.

If you could introduce one piece of international legislation, soft law or a certain process to help facilitate cross-border restructurings and insolvencies, what would it be and why?

I would introduce a law that claims against a bankrupt party based on financial instruments listed on a regulated exchange and cleared via clearing systems, do not need to be specifically filed by the respective creditors in the bankruptcy proceeding, but could automatically be recognised by the bankruptcy administrator.

Are there any parts of the insolvency and restructuring law in your jurisdiction that tend to catch cross-border practitioners out?
Since Switzerland is neither a member of the EU nor has it enacted the UNCITRAL Model Law on Cross-Border Insolvency, foreign insolvency decrees will not be automatically effective in Switzerland, but must be recognised by a Swiss court under otherwise applicable private international law principles. Against this background, foreign attorneys often misunderstand that Switzerland does not apply the centre of main interest (COMI) doctrine, and is only prepared to acknowledge bankruptcy decrees rendered in the country of the insolvent company's principal office.

If you had not been a lawyer, what career would you have liked to pursue?

Alpinist, no doubt.

Tell us something about yourself that most people wouldn't know.

I can quiver my eyes – true.

If you could have dinner and conversation with anybody – in history, or alive today – who would it be and why?

The Austrian painter Giovanni Segantini [famous for his Alpine landscapes] and I would ask him how he managed to capture warm sunlight in his paintings; or former US Supreme Court Justice Oliver Wendell Holmes, and I would ask him what the law is all about; or my great-grandfather who I never met and my mother keeps telling me that I am just like him and I would ask him how he dealt with my character traits.