Hong Kong-listed Agritrade enters "light touch" administration in Bermuda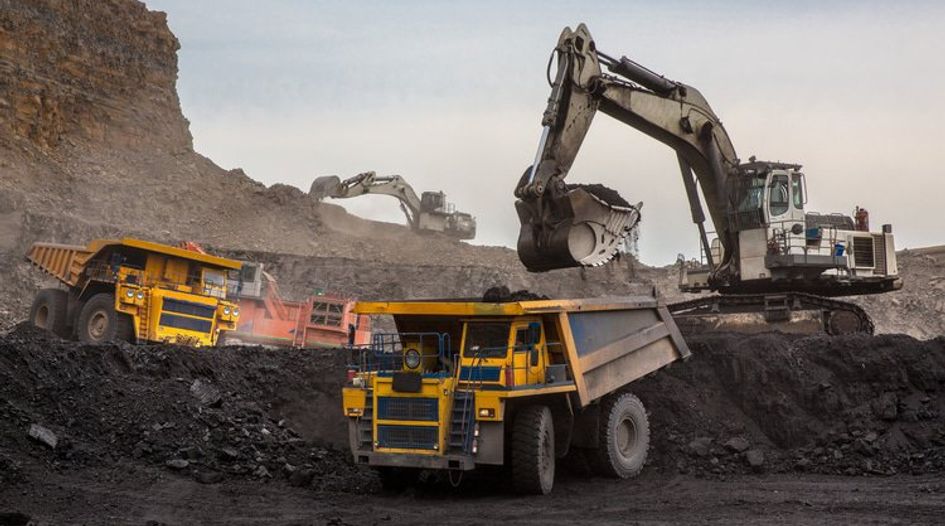 The Supreme Court of Bermuda has appointed "light touch" administrators over Hong Kong-listed commodity trader Agritrade Resources (ARL), and asked courts in Singapore and Hong Kong to recognise the decision.
On 17 June, Chief Justice Narinder Hargun published his reasons for appointing RSM partners Ng Kian Kiat and Oon Su Sun in Singapore, and R&H Services partner Alex Whitaker in Bermuda as joint provisional liquidators (JPLs).
Justice Hargun said that leaving the management of ARL in place and appointing JPLs with "soft touch" powers was likely to be the most effective way to implement a restructuring in the interests of the company and its creditors.
He also rejected arguments from ARL's largest creditor, TransAsia Capital, that the company had engaged in "jurisdictional manoeuvring/forum shopping" to deprive the Bermudan court of its jurisdiction by filing a moratorium application in Singapore last month.
The judge said it was clear that Bermuda-incorporated ARL wasn't trying to avoid the jurisdiction of the court given it had itself supported the application to appoint JPLs.
Although ARL has assets valuing about US$1.38 billion, more than half its estimated US$533 million of liabilities, its finances have been heavily impacted by serious financial difficulties at its Singapore-based parent, Agritrade International (AIPL).
The Singapore High Court's Justice Aedit Abdullah placed AIPL into judicial administration in February after a coalition of banks accused it of conducting a "massive and systemic" fraud.
Because of the interconnectedness of the financial obligations between the companies in the Agritrade group, AIPL's defaults caused ARL's share price to plummet and triggered a series of cross-defaults.
On 18 February, ARL revealed to the Hong Kong stock exchange that it had defaulted on three separate term loans provided by TransAsia Capital and another investor, Golden Equator Capital.

"Profound disagreement"
The company has been in discussions with TransAsia Capital, Golden Equator, and a consortium of white-knight investors led by BVI-registered HC Holdings since February, to try to agree terms for the restructuring of AIPL's debts.
The parties entered a non-binding term sheet on 25 March, under which they agreed to try and reach a definitive agreement by 14 May.
In the run-up to the deadline, the parties were in the process of agreeing to an extension, but on 14 May two TransAsia entities filed winding-up petitions in Bermuda without notice, and sought the appointment of light-touch JPLs.
Five days later, Golden Equator also filed winding-up petitions in Bermuda and Hong Kong, but sought the appointment of JPLs with full powers.
Given the lack of notice to ARL, Justice Hargun adjourned the hearing of the applications until 20 May and then until 1 June.
In the meantime, ARL filed a moratorium application in Singapore, where it said its centre of main interests is, to give it time to propose and formulate a scheme of arrangement.
In an affidavit filed at the Bermuda court on 27 May, ARL director Sim Mingqing said the company supported the appointment of soft-touch JPLs to help it restructure. He said that in a formal liquidation, the company's assets would likely yield only a fraction of their value.
At the hearing on 1 June, the TransAsia entities changed their position and said the court should appoint provisional liquidators with full powers so the board of directors would no longer manage the company's operations or have a role in the restructuring.
TransAsia director Mark Glossoti said the investors no longer had confidence in ARL's board of directors, saying the decision to apply for a moratorium in Singapore without notice was not in the best interests of its creditors.
Justice Hargun disagreed. He said the TransAsia entities had themselves made unexpected winding-up applications without notice, which also triggered Golden Equator to commence proceedings in Bermuda and Hong Kong.
It was "entirely reasonable" for ARL to apply to the Singapore court, Justice Hargun said, in an effort to preserve the possibility of a restructuring. He said that as the TransAsia entities are Cayman-registered, it was not suggested that they would be subject to the jurisdiction of the Singapore court anyway.
The appointment of soft-touch JPLs was justified on the basis that ARL's management has intrinsic knowledge of the company and its involvement in a restructuring would be in the interests of creditors, Justice Hargun said.
The parties also sparred over who should be appointed as JPLs.
The court ultimately chose to appoint ARL's proposed practitioners, given a "profound disagreement" between TransAsia and Golden Equator over possible conflicts with their nominees.
TransAsia proposed two practitioners from FTI Singapore that had previously been appointed financial advisers for AIPL, and Golden Equator nominated two partners from Deloitte, a firm that had allegedly provided historic auditing services for the Agritrade group.
"Given the risk of unnecessary future litigation, it is not appropriate that the company and its creditors should be burdened with that risk when there are other candidates for the office of the JPLs who do not present these potential difficulties," Justice Hargun said.
He also ordered letters of request to be issued to the High Court of Hong Kong and the Supreme Court of Singapore to recognise the JPLs and to assist them in the proposed restructuring.

In the Supreme Court of Bermuda 
Chief Justice Narinder Hargun 
Counsel to Agritrade Resources 
Director Christian Luthi and associate Rhys Williams in Bermuda

Joint provisional liquidators of Agritrade Resources 
Partners Ng Kian Kiat and Oon Su Sun in Singapore 
Partner Alex Whitaker in Bermuda

Counsel to TransAsia Capital 
Managing partner Kevin Taylor and senior associate Benjamin McCosker in Bermuda

Counsel to Golden Equator 
Managing partner Lilla Zulli in Bermuda


In the High Court of The Republic of Singapore 
Counsel to the judicial managers of AIPL 
Partners Patrick Ang and Wilson Zhu 
Counsel to AIPL and subsidiaries 
Partner Meiyen Tan and senior associate Thenugar Vijakumar 
Partner Thio Shen Yi SC 
Counsel to Ng Xinwei 
Managing partner Bazul Ashhab, senior associate Tanya Thomas Vadaketh and associate Wesley Aw 
Davinder Singh SC 
Counsel to ING Bank Singapore and Natixis Singapore 
Senior partner Toh Kian Sing SC, with partners Chua Beng Chye, and Raelene Pereira 
Counsel to a coalition of banks 
Counsel Lee Eng Beng SC, partner Chua Beng Chye and partner V Bala 
Counsel to Maybank 
Partner Ng Yeow Khoon
Counsel to TA Genco & TA Private Debt III 
Partner Ashok Kumar
Counsel to Golden Equator
Stephenson Harwood Virtus Law