Céline Domenget Morin: partner at Goodwin Procter in Paris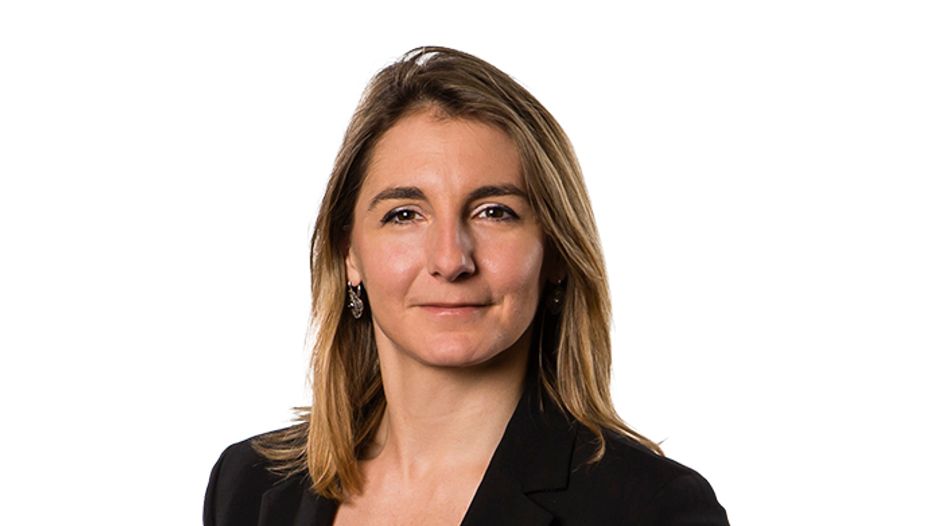 What led you to focus on cross-border restructuring and insolvency?
Each industry and each company has to face a crisis at some stage. In a globalised economy, constantly evolving, each company has to adapt very quickly and could be subject to restructuring at any time. Companies' businesses are more and more cross-border, therefore it was obvious that I should focus on cross-border restructuring and insolvency.
What is the most satisfying aspect of the practice?
The constant challenges that arise in the context of restructuring and insolvency: to be innovative, smart and fast-paced in a hostile environment.
What has been the highlight of your career to date?
The safeguard proceeding of Eurotunnel was an extraordinary experience. It combined several challenges: a first-of-its kind application of the EU insolvency regulation on proceedings in France, and the first major application of the safeguard law, which gave rise to several amendments of the French insolvency law two years later.
What was the most memorable case or project you've ever worked on and why?
In addition to Eurotunnel, the most memorable case I've worked on was the cross-border restructuring of Winoa Group [a company that develops abrasion and cutting technologies for the metal and stone industries]. I assisted investment firm KKR on Winoa Group's purchase from French private equity group LBO France. It was one of my first matters as a partner at White & Case and it gave me the opportunity to work on a complex cross-border transaction with partners of different offices and practices around the world.
Where is the most interesting place your work has taken you?
It could be surprising to hear it from a French person, but I have to confess that London is really an interesting place to work, extremely dynamic and the starting point of many cross-border transactions.
What has been the greatest challenge you've faced in your career so far?
Every day is a new challenge. Being creative to assist our clients in a challenging and moving environment. Recently, I assisted a pool of lenders in the insolvency proceedings of a French retailer, where we succeeded to capture the most significant part of the proceeds of sale of the business in the context of the liquidation proceedings, using a pledge on the IP rights as leverage.
If you could go back in time and give one piece of advice to yourself when you were starting out, what would it be?
I would encourage myself to spend the first years of my career abroad in order to accumulate the experiences of foreign legislation and pick up ideas to improve my practice.
What do you predict will be the hottest topics in cross-border insolvency and restructuring in the next five years?
There will be two types of hot topics: the management of matters where the financing structure is extremely complex (a combination of bank financings, alternative capital providers and bonds) and the management of pre-insolvency proceedings on a cross-border basis, where such proceedings are not in the scope of the EU regulation.
How are things different in cross-border restructuring and insolvency now to when you start practicing?
I started practicing 12 years ago. Cross-border restructuring and insolvency have deeply changed in terms of processes, especially in Europe where all the countries have reformed their insolvency law under the combined pressure of the forum shopping introduced by the EU insolvency regulation, and the increasing complexity of the capital and debt structure of the companies to be restructured.
At the same time, in order to assist their clients and all the investors interested by the distressed market, most of the international firms have developed a restructuring and insolvency practice as part of their core business.
Can you identify some crises in the history of cross border insolvency and restructuring that have had a significant impact on how things are done? How have they changed things?
Definitively, the 2007 financial crisis has significantly impacted the history of cross-border insolvency and restructuring. First, because this crisis was global, impacting all businesses around the world and all stakeholders – banks, bondholders, investors, etc. The whole business environment became familiar with restructuring and insolvency tools. Secondly, this crisis took place after several years of development of the leveraged buy-out industry, the emergence of a secondary market for the debt and the progressive activity of hedge funds. Therefore, all the ingredients were combined for the development of complex cross-border restructuring and insolvency. An efficient insolvency law became one of the criteria of countries' competitiveness. As a result, most of the countries have deeply reformed their insolvency law introducing pre-insolvency proceedings, pre-packaged proceedings and debt-to-equity swap mechanisms.
If you could introduce one piece of international legislation, soft law or a certain process to help facilitate cross-border restructurings and insolvencies, what would it be and why?
I would introduce a principle of immediate international recognition of insolvency proceedings, similar to article 16 of the EU insolvency regulation. Even if it will encourage forum shopping in the first instance, it would strengthen the efficiency of cross-border insolvencies.
Are there any parts of the insolvency and restructuring law in your jurisdiction that tend to catch cross-practitioners out? Or are there any little-known parts that could be helpful to them?
In the French market, most deals are done on an amicable basis. Although, different procedures exist to cram down dissenting stakeholders. The expectation is that debtors will negotiate with all of their creditors
If you had not been a lawyer, what career would you have liked to pursue?
I hesitated between a financial career and lawyer. I worked at advisory firm Lazard as a financial analyst in the M&A department in Paris. Then, I would have pursued a career of investment banker.
Tell us something about yourself that most people don't know.
I see my life as a continuous challenge: life is too short! I'm always looking to new projects.
If you could have dinner and conversation with anybody – in history or alive today – who would it be and why?
It's a difficult question. In recent history, I would have loved to have dinner with Nelson Mandela. He had a life full of twists and turns, and he represented strength, resolve and courage.