Bruce Leonard: 1944-2017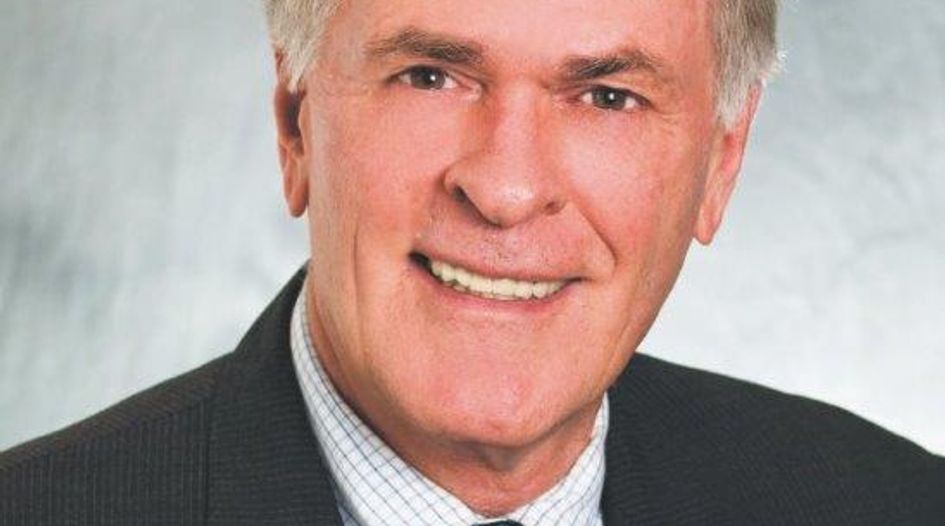 Bruce Leonard passed away in January 2017. He was most recently senior counsel and head of Miller Thomson's restructuring and insolvency group in Toronto. This interview was conducted with him in 2016, after he accepted a role on GRR's board.
What led you to focus on cross border restructuring and insolvency?
I focused on cross-border restructuring early on when (not so long ago) cross-border restructurings were rare, if not unique. I was attracted by the challenge of working in and helping to bring improvements to an important commercial area where so little had been accomplished.
What is the most satisfying aspect of your practice?
There are a number of satisfying aspects to the practice. One is the challenge of coordinating independent insolvency proceedings in different countries to achieve a result that will avoid the damage caused by an unplanned and uncontrolled liquidation of a business. Another is the ability to work with exceptionally talented and capable professionals in a wide variety of countries who tend to share your objectives and values.
What has been the highlight of your career to date?
The highlight of my career would have to be the creation and development of the International Insolvency Institute (III) from being a concept to an organisation of the finest insolvency professionals in the world. The journey started with a few like-minded professionals and, to this point, has ended up with top professionals, academics and judges in 60 countries around the world and over 350 members.
What was the most memorable case or project you have ever worked on and why?
There are actually a couple of memorable cases that come to mind. The first was being appointed as lead agent for the Canadian federal government in the insolvency and restructuring of General Motors Canada and Chrysler Canada during the 2008 crisis, which was a hugely complicated cross-border case. Also notable would be the early stages of the continuing Nortel saga.
In terms of projects, perhaps the most memorable would be the creation of the III/ American Law Institute Guidelines for Court-to-Court Communications in Cross-Border Cases, which essentially initiated the growing willingness and ability of courts in different countries to communicate with each other when dealing with different parts of the same international business organisation. Out of the guidelines, came the exceptionally valuable concept of a cross-border insolvency protocol to coordinate and harmonise administrations in different countries. Both of these have made a major improvement in cross border and multinational reorganisations for the benefit of everyone involved in them.
Where is the most interesting place your work has taken you?
Happily, my work has taken me to a number of interesting places and I do, in particular, remember the UK, China, Japan, India, Australia, Italy, France, Germany, Brazil and Mexico and I hope to expand that list going forward.
What has been the greatest challenge you have faced in your career so far?
The greatest challenge from my perspective has been to find time for all of the things I am interested in and would like to do.
If you could go back in time and give one piece of advice to yourself when you were starting out, what would it be?
I think the most useful advice would be to pick a goal, stay focused, stay dedicated and ignore the bumps in the road.
What do you predict will be the hottest topics in cross border insolvency and restructuring in the next five years?
There are a variety of complicated issues and topics that we will all encounter in the next five to 10 years. In no particular order, I think that our attention will be taken by sovereign defaults, by problems with electronic data collection and dissemination, by computer-based hacking and fraud and by psychological and environmental concerns, not to mention the effect of insurrections, terrorist activity and accelerated and uncontrolled deficit financing at governmental levels.
How are things different in cross border restructurings and insolvency now than when you started practicing?
When I started in practice in restructuring and insolvency, there was little to no cooperation in international cases. The courts in each of the countries in which the business carried on would seize the assets within their control which usually made an international restructuring impossible or at least exceptionally difficult. The courts in different countries declined or refused to communicate with each other and, in situations of commercial crisis, the delays involved in one court informing the other what it was proposing to do were never timely and the delays subjected creditors of the international business to significant and occasionally severe losses in value – not to mention the businesses that went into liquidation when they might have been financially restructured and saved to carry on.
Not so long ago, when a company with operations in several different countries encountered financial difficulties and had to resort to restructuring proceedings, most often there was one restructuring proceeding for each country in which the company operated. Consequently, sometimes in a major situation there would be at least several independent, unconnected restructuring proceedings. The change that has been brought about by court-to-court communications and such instrumentalities as protocols and joint court hearings, has been enormous and almost always beneficial to the stakeholders of the company involved.
On a macro scale, the most important and far-reaching development in the last 25 to 30 years has been the development of opportunities for businesses in financial difficulty to restructure their operations and carry on. Countries around the world have emulated the US Chapter 11 system in general terms and other countries have clearly embarked upon a "rescue culture" for businesses in financial difficulty.
Can you identify some "crisis" points in the history of cross border insolvency and restructuring that have had a significant impact on how things are done? How have they changed things?
Although it would not qualify as a "crisis point" in the long history of international insolvency, it was a crisis in a particular cross-border case that gave rise to the first cross-border insolvency protocol. This protocol was entered between the courts of the US and Canada by two leading jurists who had been involved in the work to improve coordination and cooperation in international cases, Justice James Farley of the Toronto Commercial List and Judge Burton Lifland of the US Bankruptcy Court for the Southern District of New York. Those two very experienced and erudite judges saw eye-to-eye in a crisis involving a company, Everfresh Beverages Limited, which had filed in the US and Canada. In the Everfresh case, the two courts turned the intellectual abstraction of international cooperation into a practical and workable protocol that solved the critical issues in the case and created a precedent that was followed in a long line of cases and is still followed today.
The idea of a cross-border insolvency protocol was immensely constructive and showed that, from a commercial point of view, substantial values could be maintained and enhanced through cooperation of courts in different countries administering part of the same international business.
If you could introduce one piece of international legislation, soft law or a certain process to help facilitate cross border restructurings and insolvencies, what would it be and why?
If I had a legislative magic wand, I would create a coordinating entity for cross-border and multinational restructurings and insolvencies. Everyone appreciates that individual courts are generally sovereign in the things they do in their own jurisdiction so having some form of coordinating authority, such that insolvency proceedings in all of the affected jurisdictions could carry on in the best interests of all of the creditors of the companies involved, would be enormously constructive.
The UNCITRAL Model Law is a good start on the road to that result by encouraging recognition and access for insolvency representatives in foreign proceedings. It would not be rocket science to develop a standard form of protocol that would provide for the harmonisation of individual administrations and the coordination of major actions in those administrations for the benefit of the creditor group as a whole. The ideal basis for a system of that kind would be an international treaty but treaties can sometimes take decades to come to fruition. It should be possible for the professionals involved in insolvency associations to come up with informal guidelines and structures that would assist and guide the operation and restructuring of international businesses.
Are there any parts of the insolvency and restructuring law in your jurisdiction that tend to catch cross border practitioners out? Or are there any little known parts that could be helpful to them?
The most important feature of an international restructuring practice is probably the recognition that you can't know everything. The field and the issues are too colossal in scope, unintelligible to foreign practitioners and replete with unpleasant and unexpected surprises. Basically, you don't know what you don't know, but you have to be successful despite that.
If you had not been a lawyer, what career would you have liked to pursue?
If I had not been able to be a lawyer, I suspect that I would have gravitated to forensic accounting which seems to have a very intricate combination of complex situations and interesting people!
If you could have dinner and conversation with anybody – in history, or alive today – who would it be and why?
In terms of conversation and dinner with a historical figure, I would like to spend time with someone like Napoleon who had a real rise and fall career path and probably mention some things he should have done differently – but he would have to pick up the tab.