Bill Brandt 1949 – 2023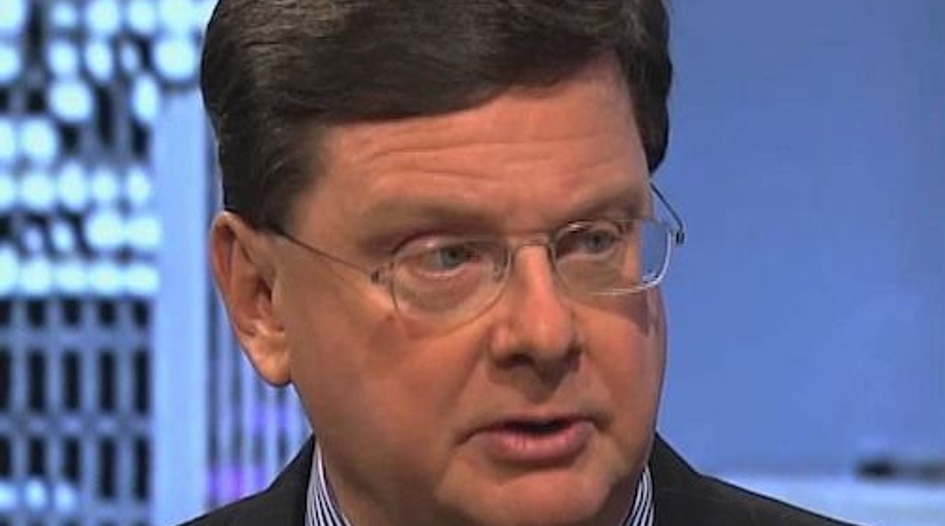 A "fearless" pioneer of the global restructuring industry and influential driver of US bankruptcy law reform, Bill Brandt has died at the age of 73.
Brandt's daughter Katherine announced his passing on 29 May following a battle with the neurodegenerative disease amyotrophic lateral sclerosis (ALS).
"We will miss Bill every moment of every day but take great comfort in knowing how many wonderful friends, colleagues and extended family are holding Bill and our family in their hearts, and who will count his memory as a blessing for years to come," she said.
With a career spanning almost 50 years, Brandt was at the forefront of what has become the corporate restructuring and turnaround industry, and was last year awarded the American Bankruptcy Institute's (ABI) lifetime achievement award, which was also renamed in his honour.
Together with Development Specialists Inc (DSI), the consultant and advisory firm he founded in 1976, Brandt worked on some of the industry's largest and most complex restructurings – most recently serving as the Chapter 11 Trustee for an entity in the industrial fishing group China Fishery.
He was also a well-connected Democratic activist and fundraiser, whose relationships on Capitol Hill were instrumental in passing various reforms to the US bankruptcy system – and led to his friend and former US president Bill Clinton joining the ABI's international insolvency forum for a wide-ranging conversation during the pandemic.
Brandt also served three consecutive terms as chair of the Illinois Finance Authority – one of the country's largest state-sponsored, self-financed entities engaged in issuing taxable and tax-exempt bonds, after being appointed by the state governor in 2008.
"To all of us at DSI, Bill was a mentor, colleague, and friend," said DSI president and CEO Bradley Sharp. "He brought a depth of knowledge and creativity to every situation that was unparalleled in our industry."
"Bill Brandt dedicated his life to his family, his firm and his work, seven days a week, 16 hours a day, and was tireless in doing so," adds BakerHostetler partner Robert Julian, Brandt's lawyer for over three decades. "In my 44 years of practicing law, I have never met or worked with anyone who was so singularly dedicated, and on task, almost every minute of the day."
"Bill's passing was a tremendous loss for the restructuring community and for Bill's many friends in the industry," retired Goodwin partner Bill Weintraub tells GRR. "Aside from being supremely knowledgeable and deeply experienced, for me, Bill's most endearing qualities were his exuberance and good humour."
"Nobody has contributed more"
Brandt was the oldest of four sons born to Joan and William in Chicago on 5 September 1949.
He attended St Francis Xavier elementary school when his family moved to the village suburb of LaGrange, and later enrolled at Fenwick High School, where he became friends with future Illinois governor Pat Quinn.
After earning a sociology degree from Saint Louis University and a master's degree in sociology from the University of Chicago, Brandt was pursuing a doctorate when he first fell into the corporate restructuring world following an explosion at a family coal mining and distribution business.
The incident led to the entity that owned the mine filing for bankruptcy under the old US Bankruptcy Act, which pre-dated the US Bankruptcy Code, and Brandt was asked to join a small team tasked with restructuring and reorganising the mining operation.
"He was so successful at that, it launched his career," says George Kelakos of Kelakos Advisors, who worked with Brandt on multiple cases from the late 1980s. "Bill was at the forefront; [he is one of] four or five people who were there at the outset; the pioneers in the industry."
Following that initial case, Brandt was approached for advice on other bankruptcy matters and eventually established DSI in 1976 to deal with the growing workload. That move left him well positioned when the US Bankruptcy Code was enacted in 1978 and the industry boomed, in no small part because it lifted a severe restriction on fees paid to professionals.
DSI and Brandt went on to work on thousands of cases, including some of the most complex restructurings in the industry.
In 1991, when the holding company of Florida-based Southeast Banking Corporation filed for bankruptcy after it was placed into receivership by the Federal Deposit Insurance corporation (FDIC), Brandt was appointed as Chapter 7 Trustee. In the role, he ensured creditors of to the bank were paid in full and creditors of the holding company received the full amount of the principal of their debt.
When New York-headquartered, global law firm Dewey & LeBoeuf filed for bankruptcy years later in 2012, it brought in Brandt as a financial adviser to help formulate a wind down plan.
In an earlier case in Maine at the end of the 1980s, Brandt was appointed as the Chapter 11 Trustee of industrial group Shape, which had global operations, including in the UK, Hong Kong and Japan. Once again, he was able to ensure creditors were paid in full and saw a distribution returned to shareholders.
The Shape case was the first time Kelakos worked with Brandt. He remembers Brandt being willing to take big risks and tells GRR that is what set him apart from other in the industry. Early in the case, Brandt was advised by counsel in the UK that he would have to put a group entity in Wales into liquidation, given the UK rules on liability for directors and officers. "He refused, and lo and behold, he found a buyer and settled up all claims," says Kelakos. "But he took the personal risk."
The Shape bankruptcy was also the first time Brandt worked with former ABI president and Bernstein Shur restructuring co-chair Bob Keach, who was then a young associate. "Bill was already a giant in the industry," he remembers.
Keach would go on to work with Brandt multiple times on bankruptcy reform initiatives, including on a commission empanelled by the ABI that was instrumental in securing passage of the Small Business Debtor Reorganization Act in 2019, known as Subchapter V, which simplified and reduced the cost of restructuring for small businesses.
"Bill was so valuable in terms of getting the debt limit increases through Congress the last three times," says Keach, the most recent of which passed last year to increase the debt limit to US$7.5 million so more companies can make use of Subchapter V.
"His illness had already begun when we were getting the last debt limit extension passed, and he was instrumental, even while battling his illness, in getting that done," Keach tells GRR. "We all owe him a big debt for those accomplishments."
Brandt advised Congress on other bankruptcy and restructuring matters throughout his career and was the principal author of an amendment of the Bankruptcy Code permitting the election of trustees in Chapter 11 cases. He also helped draft several amendments to the code that became part of the Bankruptcy Abuse Prevention and Consumer Protection Act in 2005.
"I think people recognised that he did that work, but nobody recognises how valuable he has been to furthering reform of the bankruptcy system," says Keach. "Since the passage of the [Bankruptcy] Code, probably nobody has contributed more to positive legislation than Bill."
Force of nature
Keach says while Brandt's skill in terms of negotiating with his contacts on the Hill, and his knowledge of the system, were instrumental in securing bankruptcy reforms, he was also a "very innovative and creative deal maker in his restructuring cases."
"He was a force of nature, and he was as persuasive in the negotiating room too," Keach tells GRR. "He was even a pioneer, I think, among financial advisers."
Julian says he was "fearless" as a fiduciary in bankruptcy cases, whether as a trustee, chief restructuring officer or other estate representative.
"[He] stared adversity head on and did what he believed was necessary to represent his constituency and beneficiaries, without concern of how difficult it might be to bring justice or a good result for those on whose behalf he worked, or how it might imperil his being paid for his work," Julian says.
In the Southeast Banking Corporation case in Florida, Julian recalls how a federal judge found Brandt had violated an order by talking about the case in the press, and that put his ability to recover fees at risk.
"Bill persisted in litigating the propriety of his work, and the federal judge eventually ruled that Bill had acted in good faith and upheld a fee settlement by which Bill was paid all his fees plus a US$2 million bonus for exceptional work turning an insolvent bank holding company into a solvent one with his litigation recoveries, the only time that had happened in a bank holding failure case," Julian tells GRR.
Weintraub remembers working on another case with Brandt where they were trying to get a global settlement approved and the judge had taken issue with legal fees they had agreed to pay to one of the settling parties. There were no objections, but the judge was adamant about not approving the fees without a separate application and court review.
"After pushing as hard as I dared, I gracefully took my seat," Weintraub recalls. "Then Bill popped up and grabbed the podium to try to convince the judge to change his mind."
"The judge would not budge and Bill would not stop," Weintraub says. "The clearly exasperated judge finally caught my eye and gave me a silent command to give Bill the hook." But Weintraub says he could not reach Brandt's coattails and an attempt at jabbing him in his back with a pen was ignored.
"I finally had to get up, walk to the podium, grab Bill by both shoulders and walk him back to the gallery. He kept talking the entire time," says Weintraub. "That was vintage Bill. Indomitable. He made a deal and he wanted to honor it."
In the recent China Fishery case, in which Brandt was appointed Chapter 11 Trustee for a Singaporean entity with assets in Peru, Kelakos tells GRR he was asked about Brandt's style by certain judges in Singapore. Kelakos says he conceded Brandt could be a "disrupter… but once he disrupts, he likes to level the playing field and he builds consensus."
Brandt was recently awarded all his fees for four years of work in the China Fishery case, plus a bonus of 50% for his successes that saw him able to revive the operations of the company and return them to profitability.
Julian, who represented Brandt in the case, also remembers his penchant for saying controversial things when he believed it was warranted.
"Bill knew how to turn a phrase in simple and humorous ways to highlight the situation or fairness of his position. They were always humorous, and laced with several teachings. And quite often, hugely controversial," Julian recalls. "He often did so against my advice, which made his successful turn of the wit all the more interesting for me, and unique."
"Of all of Bill's many qualities, and my experiences with him, I must say I will miss his wit and sarcasm equally with his generous spirit," he adds.
A mentor
Outside of the corporate restructuring world, Brandt was well known for his political connections and was credited by President Clinton for playing a key role in in his 1996 re-election campaign. He also served as a member of the President's National Finance Board during Clinton's administration and was elected as a delegate to the Democratic National Convention for the states of Florida and Illinois.
Brandt was also a long-time support of Illinois senator Tammy Duckworth, first starting as her national finance chair on an ultimately unsuccessful House of Representatives campaign in 2006.
Shortly after that first bid, Brandt's old school friend Pat Quinn, then Illinois governor, appointed him as chair of the Illinois Finance Authority (IFA). During his three terms in the chair, Brandt spearheaded a program to offer undocumented students loans to attend medical or dental schools in the state in exchange for them agreeing to practice in underserved areas of the state.
"Bill never forgot his roots on Chicago's westside," says IFA executive director Chris Meister. "Bill mobilized billions of private capital to create jobs for working people across Illinois. Where others saw closed doors, Bill saw opportunities."
As chair, Meister says Brandt eliminated nearly US$100 million in risk to Illinois taxpayers by "shrewd negotiations" and timely financial choices, while supporting economic development projects that helped improve lives.
"Bill's focus was always paying it forward and helping to extend a helping hand to those in need," Meister tells GRR. "Bill's legacy still inspires the work of the Authority in its new roles as the Climate Bank."
With his restructuring work and extracurricular activities, Keach says Brandt was extremely generous with his time and wisdom, in a way that he says was uncommon.
"One thing that I experienced as a young professional was Bill's generosity in advancing the careers of the people with whom he worked," adds Keach. "He was a mentor not only to financial advisers and people who worked at his firm, but really to everyone he came into contact with."
"Bill was great to work with; he was a big personality. I think everyone would agree with that," Keach tells GRR. "He was tireless in terms of giving his time to the ABI, giving his time to other organisations and other professionals."
"Bill was as loyal to his large DSI family and extended group of professionals who he hired, and who hired him in large cases," adds Julian. "Whenever my sons needed help in Chicago, or an introduction to someone, Bill would seemingly drop everything immediately and help out."
Kelakos tells GRR that he considered Brandt his mentor since they first worked together on Shape in the 1980s. "I would say that on a personal level, if it wasn't for Bill, I would not have achieved what I have achieved," he says, noting he was able to form a boutique practice in 1990 due to support from Brandt, who introduced him to various professionals and institutional lenders that led to work, as well as referring work himself.
"He shaped my professional career," Kelakos says. "I learned that all of us are in the communication business; our role is to build bridges, to build consensus, and Bill taught me that."
Last year, as well as receiving the ABI's lifetime achievement award, Brandt was awarded by the Association of Insolvency & Restructuring Advisors and received the Harvey Miller outstanding achievement award for service to the restructuring industry.
"Bill was a great man and a great professional, whose contributions to the insolvency community, and frankly beyond that, are probably even underestimated even though he is getting considerable accolades, which he deserves," says Keach.
Brandt is survived by his wife Patrice; daughters Katherine and Joan, sons John and William; brothers John, Michael and James; daughters-in-law Danielle and Gabrielle; and grandson William.
A memorial service to honour his life and legacy is set to be held in Chicago later this summer.