Alan Kornberg: chair of the bankruptcy and corporate reorganisation department at Paul Weiss Rifkind Wharton & Garrison in New York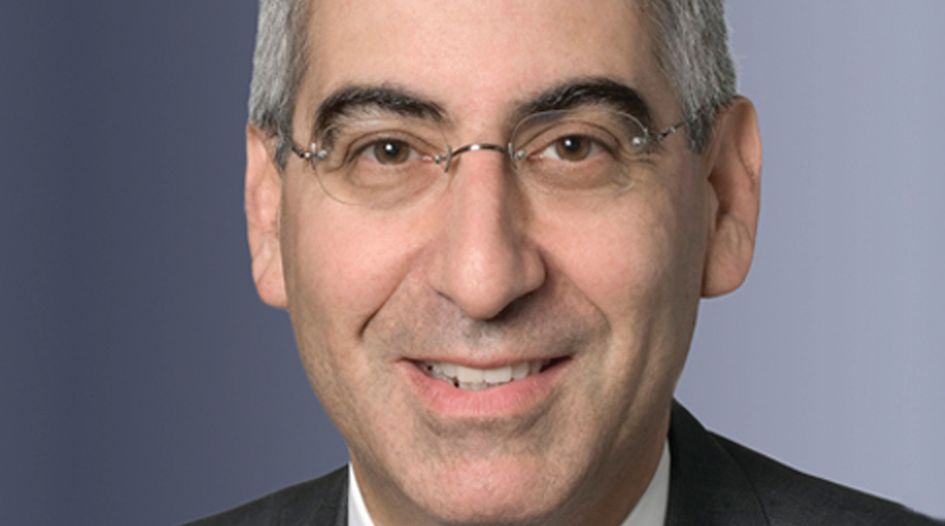 What led you to focus on cross-border restructuring and insolvency?
Marketplace developments, namely the financial difficulties of cross-border enterprises, have made focusing on this subject mandatory for mainstream corporate restructuring lawyers.
What is the most satisfying aspect of the practice?
Collective problem solving by professionals trained in multiple disciplines and practicing in multiple jurisdictions.
What has been the highlight of your career to date?
I can't say that there has been one "highlight", but a recurring highlight of cross-border work is the opportunity to strategise with colleagues from multiple jurisdictions on how to use the respective legal regimes of their jurisdictions to devise the optimum solution for the client's problems. That process presents enormous learning opportunities – and is great fun.
What was the most memorable case or project you've ever worked on and why?
Early in my career, I worked on the bankruptcy of the US flag carrier US Lines. Its assets were floating around the world and were subject to arrest on a frequent basis. In those early days, it was extremely difficult to coordinate strategies, particularly in non-rescue oriented venues, and it required all of the professionals involved to cooperatively devise creative, unprecedented solutions.
Where is the most interesting place your work has taken you?
Beijing in the early 1990s to meet with the committee drafting China's new bankruptcy law.
What has been the greatest challenge you've faced in your career so far?
The US Lines case described above because there were no useful precedents at the time.
If you could go back in time and give one piece of advice to yourself when you were starting out, what would it be?
Be as flexible and as adaptable as you can be (which is hard for lawyers)!
What do you predict will be the hottest topics in cross-border insolvency and restructuring in the next five years?
Devising more effective procedures for dealing with cross-border corporate groups.
How are things different in cross-border restructuring and insolvency now to when you started practising?
The crafting and adoption of the UNCITRAL Model Law on Cross-Border Insolvency has been transformative for cross-border practice.
Can you identify some "crisis" points in the history of cross-border insolvency and restructuring that have had a significant impact on how things are done? How have they changed things?
The 2007 financial crisis has caused a re-examination of many aspects of how we structure credit transactions and the institutions that engage arrange and participate in them. The resulting inquiries and initiatives are reminiscent of those undertaken in the aftermath of the Great Depression.
If you could introduce one piece of international legislation, soft law or a certain process to help facilitate cross-border restructurings and insolvencies, what would it be and why?
Amendment of the Model Law to facilitate the restructuring of corporate groups.
Are there any parts of the insolvency and restructuring law in your jurisdiction that tend to catch cross-border practitioners out? (Or, are there any little-known parts that could be helpful to them?)
In response to both questions: the US Bankruptcy Code's automatic stay that is drafted to apply to a debtor's assets wherever they are located in the world.
If you had not been a lawyer, what career would you have liked to pursue?
A musician.
Tell us something about yourself that most people wouldn't know.
I was a classical piano student in my youth.
If you could have dinner and conversation with anybody – in history, or alive today – who would it be and why?
I would have loved to have met American composer and pianist George Gershwin to understand how he so brilliantly captured the essence of his time and was able to express it in such beautiful and accessible music.