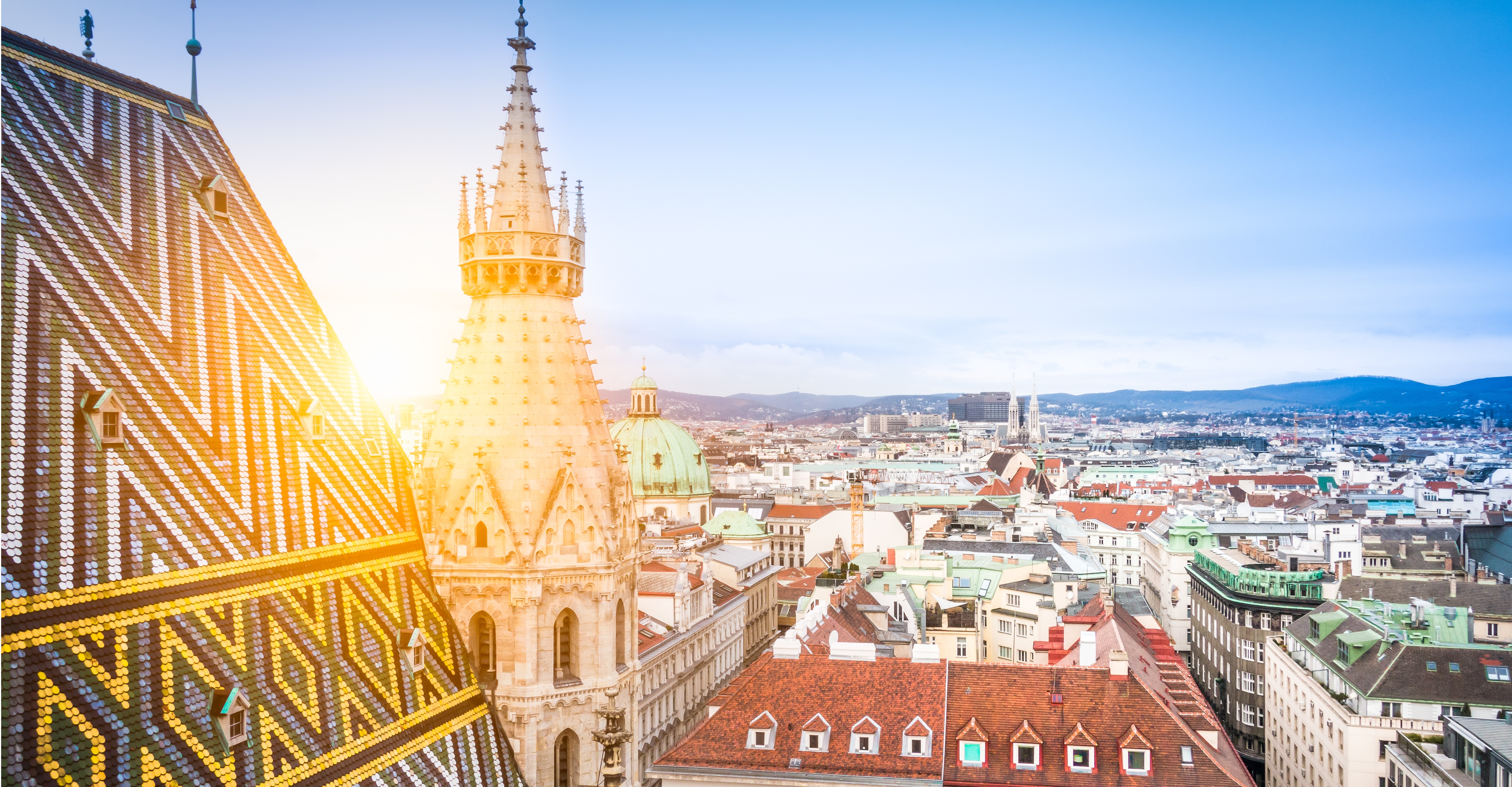 The view from St Stephen's Cathedral, Vienna
iStockphoto.com/bluejayphotos
The EU's proposed pre-insolvency regime may deter the sale of distressed loans, even at a time when potential buyers have access to "unlimited funds", argued panellists at TMA Europe's East European Conference last week.
Lawyers and insolvency practitioners from Europe and further afield gathered at the newly opened Erste Bank headquarters in Vienna on 22 February to discuss the European Central Bank's draft guidance to banks on non-performing loans (NPLs), released in autumn last year.
The draft guidance requires banks in the eurozone to produce complex, long-term strategies to minimise the intake of NPLs, and requires them to review their performance against a "best practice" standard, with any shortcomings to be addressed in a remediation plan.
Led by Bernhard Klinger, partner at KPMG in Linz, the panel's discussion turned to the sale of distressed loans, a market that the panellists agreed had grown in recent years.
Tom MacAleese, head of European bank restructuring at Alvarez & Marsal in London, noted that the often-referenced figure of a trillion euros in NPLs hadn't decreased, or even moved, in several years. "That's because there are still bad loans flowing into the system, because a lot of the economies are improving but some of them are not," MacAleese said.
"It's now easier to get into an NPL and much harder to get out of one. There's curing periods for forbearance, which make it very hard to get out."
Naming Italy, the UK, Ireland, Spain, Germany and the Netherlands as the most prominent markets for distressed loans, he explained that together they process around €100 billion in loan sales every year - though sales at that rate will likely not be enough to shift overall levels of NPLs in the bloc.
"We don't need 100 billion [in sales], we need 200 billion - otherwise we're not going to make any dent into that figure," he argued.
Looking to the future, MacAleese suggested that €200 billion was an attainable figure as several major players were now interested in the distressed debt market and had "unlimited funds" to invest; including US investment firm PIMCO, the world's largest bond asset manager that entered the market by purchasing its first loan portfolio last year.
Dr Christian Grininger, head of legal at Austria's Raffeisen Banking Group, however, suggested that banks may be unwilling to part with their distressed loans where the European Commission's newly proposed pre-insolvency directive offers an alternative means of tackling banks' liquidity problems.
"If there is more development in pre-insolvency restructuring I won't want to sell," Grininger said. "If the [European] community allows it, why should I?"
Turning to the directive, MacAleese said he was a "firm believer" in the ECB guidelines, given his appreciation of banks and distressed asset investors as businesses. "It's not rocket science that the ECB will say that you, as a business need to have a strategy," he noted.
MacAleese also added that the proposed review of a bank's performance against a best practice standard was a positive development, particularly where it may help prospective investors access a bank's data more easily.
The conversation also turned to the prospect of implementing an EU-wide "bad bank" to assimilate and administer Europe's NPLs. MacAleese explained that a bad bank won't actually get rid of NPLs, since loans still have to be worked out, sold or enforced.
He recalled the severe effects of Ireland's NPL transfer to its bad bank, NAMA, which ultimately led to a €64 billion government-instigated bailout in late 2010. "The purpose was not to bankrupt the country, but that's what happened," he said.
Asked for the Polish perspective on the proposed ECB guidance on NPLs, Pawel Kuglarz, partner at Taylor Wessing in Warsaw, said the Polish Central Bank didn't plan to participate in the ECB programme in future for the simple reason that Poland is not a member of the eurozone. Instead, said Kuglarz, Polish authorities will be looking to implement NPL managing measures on their own terms - though he gave no further indication of what those terms may look like.
With that, he noted that Poland had already introduced its own mechanisms to tackle debt at the pre-insolvency stage. A Clifford Chance memo laid out the new provisions, which the Polish parliament passed into force on 1 January 2016, allowing debtors to restructure via court-approved arrangements with creditors.
Although only used in a few cases so far, Kuglarz noted each case under the new pre-insolvency framework had brought "great success for all parties involved".
Erste Banking Group, in cooperation with Austrian private equity firm EMSA Capital, Freshfields Bruckhaus Deringer and pan-European FinTech and advisory group Innovation Brain hosted the Turnaround Management Association's East European conference, which was attended by almost a hundred professionals in the European insolvency sphere.
Other panels on the day looked at the future of the distressed debt market, and how it might be affected by Europe's current economic climate.