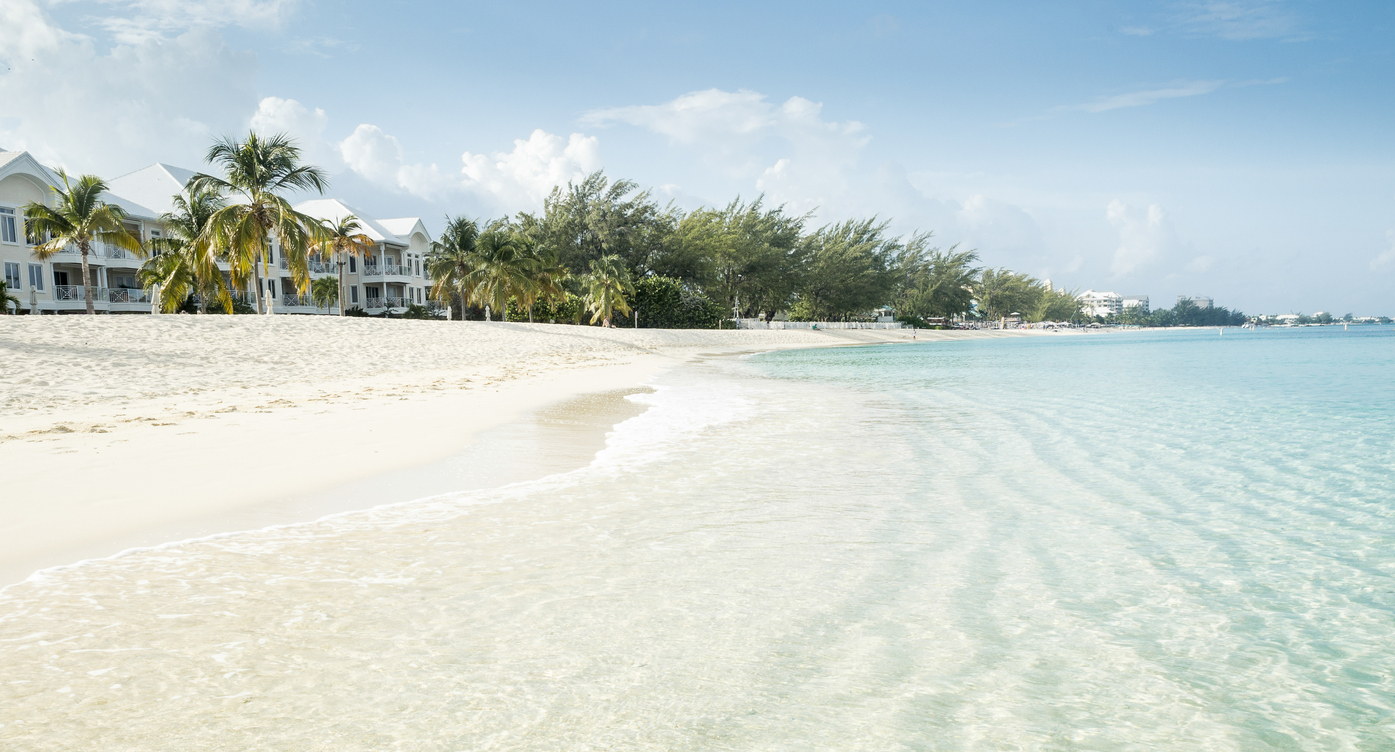 Seven Mile Beach, Grand Cayman
iStock.com/mikolajn
The American Bankruptcy Institute met in Grand Cayman last week, hosting a roundtable discussion featuring some of the US's leading bankruptcy jurists.
Five judges, two each from the bankruptcy courts of Puerto Rico and the Southern District of New York and one from Miami, were asked to give their views on issues in US and cross-border restructuring law at the ABI's annual Caribbean Insolvency Symposium last Friday.
Moderating, Patricia Redmond of law firm Stearns Weaver Miller Weissler Alhadeff & Sitterson in Miami, asked the judges their thoughts on the doctrine of equitable mootness, which despite having no legislative status has been recognised by every circuit of the US courts system.
The doctrine allows an appeals court to dismiss appeals against the approval of a bankruptcy plan if the plan has been "substantially consummated" and the challenge would be inequitable or impractical as it would pose too great a risk to the relief of other parties.
Judge Enrique Lamoutte, of the US Bankruptcy Court for the District of Puerto Rico, pointed out that while it had been accepted by all of the circuits, there were nuances to how equitable mootness has been interpreted by them. For example, the third circuit's interpretation is very narrow and requires the use of the doctrine to be strongly justified.
There has been some debate in certain circuits recently as to whether the doctrine should exist at all, said Lamoutte.
Judge Shelley Chapman, of the US Bankruptcy Court for the Southern District of New York, argued against the idea that equitable mootness could be abused by dissenting creditors. Judge Chapman said that because dismissing an appeal on these grounds cannot be challenged or reviewed, this can heighten a judge's scrutiny in using the doctrine.
Judge Chapman went on to discuss the Lehman Brothers estate, whose main proceedings she inherited from Judge James Peck when he left the bench in 2014.
Judge Chapman said that despite the fact that more than eight years after its fall Lehman's court proceedings are far from over, the actual recovery for creditors has been far higher than anyone could have imagined in 2008.
Despite this, Judge Chapman emphasised the need to avoid a collapse of that scale again.
Having advised the Federal Deposit Insurance Corporation (a US regulatory body) on the creation of the Dodd-Frank Act, Judge Chapman said that if the circumstances surrounding Lehman's collapse had happened today it would have survived.
The post-2008 updates to capital requirements (the ratio of assets a bank must keep in reserve to withstand periods of economic shock) would have enabled Lehman Brothers to withstand the 2008 shock.
The judges were loath to make predictions when prompted, though most agreed that there would be plenty of work for insolvency practitioners and courts in the near future.
With a sideways reference to the new administration in Washington, members of which have strongly criticised federal assistance for struggling local governments, Judge Brian Tester of the US Bankruptcy Court for the District of Puerto Rico added "one prediction for sure – we're not going to have a lot of Chapter 9s".
PROMESA perspectives
On Saturday, Judge Lamoutte and Judge Tester featured in a discussion of the crisis in Puerto Rico and the chances for the island's economic recovery.
In opening the session, Judge Lamoutte offered an overview of the current situation.
The passage of the Puerto Rico Oversight Management and Economic Stability Act (PROMESA) by the federal government in June last year reaffirmed that the island is not sovereign and it is subject to the plenary powers of the US Congress, as it has been since the creation of its constitution in 1952.
One of the most significant things about PROMESA is that it gives a federally appointed oversight board "absolute discretion" on a range of economic and budgetary issues, said Lamoutte, adding that, in his view, "with absolute discretion comes great responsibility."
In the past, it has seemed sensible for Puerto Rico to deal with its economic problems first before moving on to questions of statehood, said Lamoutte, though this distinction has become harder to delineate. Restructuring Puerto Rico has moral implications for the rights of its citizens, he suggested.
Carmen Conde of San Juan-based C Conde Law & Associates, agreed that in Puerto Rico you cannot divorce economics from politics: "in Puerto Rico, everyone is a politician."
Conde predicted that it appears inevitable that PROMESA will be challenged on the grounds that it might be incompatible with Puerto Rico's constitution.
Discussing the background to the current situation, Conde said that the 2014 Debt Recovery Act, passed by the then-government of the island, was effectively the same as PROMESA, except that it was not passed by Congress. A 2016 case, Puerto Rico v Franklin California found that the Debt Recovery Act was incompatible with both US bankruptcy law and the constitution.
Sonia Colon of San Juan-headquartered law firm Ferraiuoli, which also has offices in Orlando, said that while Congress prioritised transparency and efficiency in formulating PROMESA, it has a higher bar for passing a fiscal restructuring plan than Chapter 9 of the US Bankruptcy Code.
Specifically, the oversight board will only pass a fiscal plan if it demonstrably offers better recovery for creditors than other remedies, including those outside bankruptcy law. This, suggested Colon, could make it harder for the Puerto Rican government to create a sustainable restructuring plan and ultimately return to the capital markets.
Zachary Smith of Moore & Van Allen added that making predictions at the moment is difficult because there appear to be new legal, economic and political developments related to Puerto Rico's crisis every day.
Since its creation, the oversight board has met four times to set deadlines and outline the "guiding principles" for a fiscal plan to restructure Puerto Rico's debt.
On 18 January, the Oversight Board sent an 18-page letter to the island's new governor, Ricardo Rosselló, setting out more specific goals for the plan.
Rosselló responded two days later with a letter saying that he does not agree with a number of the board's specific recommendations, such as cuts to higher education spending.
The disagreement, said Smith, has created tension between the board and the island's government, highlighting an ambiguity over the extent of the oversight board's authority.
Judge Tester asked from the floor if Rosselló's response could have been politically motivated – whether he was pointing out the need for compromise given dissatisfaction many Puerto Ricans have at being subject to the authority of an unelected federal body.
Smith said that it may well have had this purpose to an extent, but Rosello's letter was also thorough and proactive – raising strong proposals to negotiate the impasse.
Kevin Lavin of business advisory firm Ankura in New York, who was appointed by New Jersey governor Chris Christie in January 2015 as emergency manager of Atlantic City, was then asked for his view of the task of ending Puerto Rico's crisis.
The first task for the government and the oversight board, said Lavin, is to get clear audited financial statements.
He acknowledged that in Atlantic City's case this was easier, as the city's dependence on property tax made it more straightforward to compile accounts, whereas the number of people leaving Puerto Rico in recent years has made it harder to compile reliable data.
Returning to Smith's observation, Lavin agreed that recent developments have highlighted a significant ambiguity in PROMESA. Whereas Detroit and Atlantic City were both placed under the authority of emergency managers, it is unclear who is in charge of Puerto Rico's restructuring efforts.
Ankura announced on 14 February the opening of a new offering in San Juan, led by Jorge San Miguel, who joined from Ferraiuoli, and Juan Carlos Batlle, who most recently worked for distressed real estate investor CPG Island Servicing. Both have extensive experience advising departments of the Puerto Rican government and testified before US Congress on Puerto Rico's crisis last year.
In closing the session, Judge Lamoutte said "any crisis requires action" and urged those working on restructuring Puerto Rico's economy to "throw out pessimism".
Puerto Rico is in a privileged position in many ways, said Lamoutte – a Caribbean island with the US's legal framework, containing a talented professional class and strong infrastructure (both of which must be maintained).
"A lot of work must be done," concluded Judge Lamoutte, "but we have the tools."
The ABI Caribbean Insolvency Symposium was held at the Westin Hotel on Seven Mile Beach in Grand Cayman from 9-11 February. GRR will bring you more coverage in due course.